Urban Deca Homes Ortigas Address
19 km Ortigas Ave. Ext. Brgy. Sta. Lucia, Pasig City.
(Near SM East and Countryside)
Accessible to Ortigas, Cainta, Taytay, Antipolo, Tanay, Cubao, Eastwood, BGC, Makati, Greenhills and Manila
Urban Deca Ortigas Residences Available Units
2BR-B (30.60 sqm)🛏️🛌 – PHP 10,000 Reservation Fee. Downpayment starts at PHP 13,000. Monthly Amortization is around PHP 22,000
3BR-A Corner (42.07 sqm)🛏️🛌🛏️ – PHP 15,000 Reservation Fee. Downpayment starts at PHP 19,000. Monthly Amortization is around PHP 31,000
URBAN DECA ORTIGAS AMENITIES AND FACILITIES:
Community Mall 🏬 – There will be a large community mall to be situated at the front, facing the Ortigas Extension. Tenants and visitors will be able to enjoy countless dining and shopping options.
Playground and Park⛹️🅿️ – Tenants will be able to freely run, bike, jog, or just walk and enjoy the serene ambiance of Urban Deca Homes Ortigas Residences. Enjoy your family time with nature.
Clubhouse ♣️🏌️💃 – Meet up with friends and family members in the upscale clubhouse amenity. Or just simply relax in the shade.
Basketball Court 🏀⛹️‍♂️⛹️‍♀️⛹️ – Bring your A-game with the boys or girls in Urban Deca's very own basketball court.
Jogging Path 🏃🏃🏃 – Stay in shape as you jog in Urban Deca's peaceful jogging path.
Open Manmade Lagoon 💦💧 – Revel in the beauty of Urban Deca's Open Manmade Lagoon.
Open Gym 🏋️🦵 – Build your muscles in the safe, open-air gym. Practice social distancing and still get the exercise that you need.
Condo in Ortigas Perks
Urban Deca Homes Ortigas Residences is one of the few remaining projects in Metro Manila that is actually affordable for middle-class income people. You can easily rent to own it and the condo units here in Pasig also have perpetual ownership. This means that you won't have to give up your unit after 50 years or so. You are the owner forever, or until you decide to upsell it after the value has appreciated thanks to the many amenities and the outstanding location. As of this writing, the turnover date for the first few towers is by June 2021.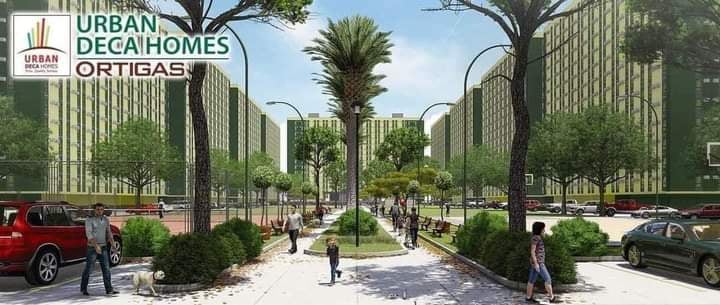 Urban Deca Ortigas Residences Promo 2021
Avail our 30% Discount Promo on your total DP.
NO Spot DP. Flexible payment terms.
Why Choose Urban Deca Homes as Your Condo in Ortigas?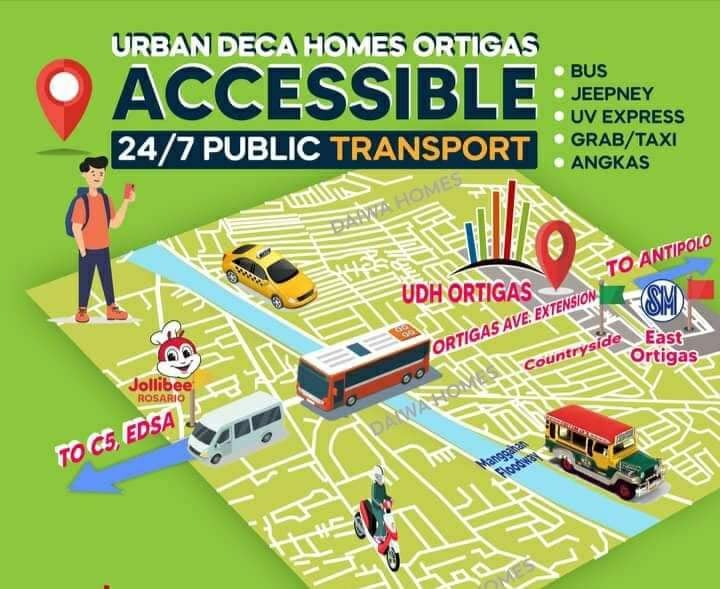 Quality Homes – Urban Deca Homes Ortigas's developer, 8990 Holdings, Inc., has successfully built several projects in the past without any quality issues.
Affordable – Urban Deca Homes Ortigas is simply one of the most affordable options for condos in metro manila right now. You can't find any other place with this value.
Value For Money – You get the best value for your money here at Urban Deca Homes Ortigas. Where are you going to find a 2-bedroom unit at the usual studio unit price?
Convenient – It's a convenient location for those who are working or travelling frequently across the metro.
Accessible – Urban Deca Homes Ortigas is easily accessible for those who want to go to Ortigas, Cainta, Taytay, Antipolo, Tanay, Cubao, Eastwood, BGC, Makati, Greenhills and Manila
Safety and Security – You can be assured that you and your loved ones are safe and secure inside Urban Deca Homes Ortigas.
Wise Investment – The prime location ensures that your unit's value will undoubtedly grow as the years go by.
Pet and Eco Friendly – Urban Deca Homes Ortigas is pet-friendly. You can bring your furry friends and let them walk alongside you in the many amenities outside.
Perpetual Ownership – You are the owner forever. No need to worry about the title after 50 years.
Urban Deca Ortigas Residences Requirements 2021
Birth Certificate
Marriage Certificate (if aplicable)
Proof of Income
2 Valid ID's with 3 specimen signature
TIN ID / Number
4 pcs. 1×1 ID Pics.
1 Booklet of Post Dated Cheque (PDC)
Want your own computation? Talk to us today.
Do you want to check out a condo in Makati or a condo in Vertis North, Quezon City instead?