Amid the ongoing pandemic, going about one's day with ease has become increasingly important. Life, as they say, must go on. But while the global health crisis remains a threat, safety has become the quintessential measure of peace of mind these days: to live, work, and play in a safe space not just within the walls of one's home but in the surrounding community as well.
What factors, then, contribute to a safe space? With the following attributes, one can breathe in a spirit of tranquility and security with each day.
Easy accessibility
Navigating the complex network of highways in Metro Manila can be a dizzying affair. But with life beyond the metro, one can take advantage of more closely interwoven roads and more efficient travels. Gaining easy access to expressways like the Cavite-Laguna Expressway (CALAX), Eton-Greenfield City exit, Greenfield Unilab exit, Sta. Rosa exit, and the recent opening of the Skyway Stage 3, which connects the North and Luzon Expressways, help significantly cut the travel time between destinations from two hours to as little as 30 minutes. Easily transitioning from big city to suburban community provides a sense of comfort and familiarity, knowing that your primary needs and places of interest are close by and built on personal connections.
Wide, open spaces and low-density areas
With lockdowns relaxed and people acquainted with ways of keeping protected, stepping outside one's door opens up avenues of socially distant recreation, from walking pets, enjoying the outdoors, soaking in the sunshine, or stretching one's legs.
Wide, open spaces also allow for the optimal circulation of air and for maintaining proper distancing from other individuals. Identifying a low-density offering helps reduce the risk of exposure.
Commercial establishments within close vicinity
Knowing you can make a quick run to purchase necessities, enjoy a cup of coffee with a friend, or celebrate milestones with the family just a stone's throw away from your abode speaks volumes when it comes to establishing a semblance of the "new normal". For solo inhabitants and new residents, building friendships makes all the difference to feel more at home. As the contagion remains, guidelines must be in place to provide reassurance for all patrons.
A safe space at home
At the end of every day, one's home is a sanctuary; a respite from the daily grind. Amid the pandemic and lockdown restrictions, a safe haven that not only houses life's necessities but also ensures safety and wellness for the current generation and the next, is the most ideal.
Your safe home away from home
One such location that ticks all these boxes (and more) is master-planned development Greenfield City in Sta. Rosa, Laguna. This 400-hectare township boasts a unique "city within a park" concept, giving visitors and residents alike a refreshing change of scenery — park-like greeneries that provide ample space for daily outdoor activities, interspersed with the comforts of urban living in the form of nearby commercial establishments. To top it all off, practical and safe residential offerings are treated as sanctuaries, hence, occupancy is firmly maintained to a certain threshold.
Commercial centers Arcadia, Laguna Central, Paseo Outlets, and Sta. Rosa Business Park provide quick access to food, essentials, and work opportunities. Tenants strictly adhere to safety precautions as well as health and sanitation protocols to maintain the cleanliness of shops and offices. With Sta. Rosa touted to be Laguna's next growth center, this master-planned development sits in a prime locale, with its handsome web of retail and business hubs.
Those aspiring to settle in the safe haven of Greenfield City in first-class Sta. Rosa will be pleased to explore Greenfield City's most current residential developments within: Trava, and Zadia.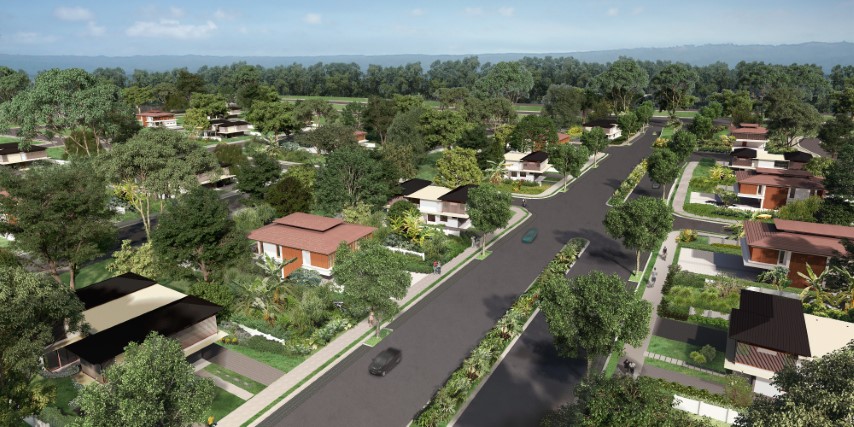 Trava, a 33-hectare development, the flagship project of Greenfield Deluxe, espouses modern tropical living for discriminating dwellers. It is a premier residential project with lavish cuts of real estate, engineered for optimal eco-efficiency and self-sustainability. Lots in Trava's Phase 1 are available and ready to welcome its residents to start building their homes on amply-sized lots, fit to adhere to each homeowner's desire.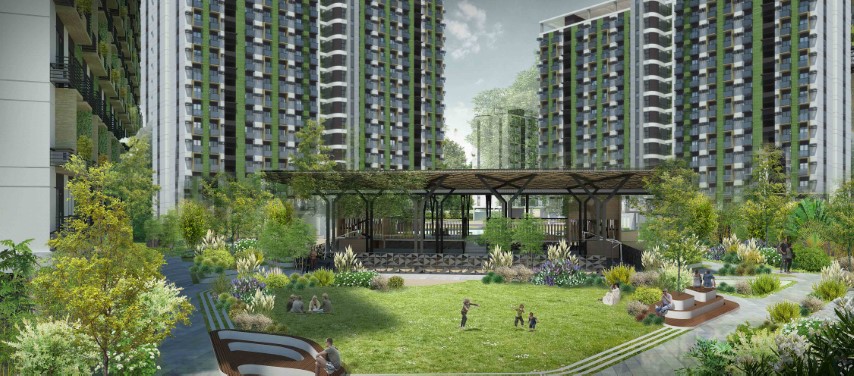 Zadia, on the other hand, embraces green living or "Greenspiration" throughout its five-building, eco-conscious condominium complex. Designed to emulate the Greenspiration lifestyle, Zadia also eagerly welcomes its future unit owners in its Tower 3, having sold out Tower 1, and Tower 2 even before the groundbreaking.
Your haven awaits
With Greenfield City's enhanced accessibility to Manila, its continued commitment to upholding health protocols, and maintenance of recreational pockets, it can be truly called a safe home away from home. Homeowners can sleep soundly knowing that their safety, wellbeing, and enjoyment are always of utmost priority.
For more information, visit https://greenfield.com.ph/