Xiaomi has recently released the highly-anticipated Mi Band 6 in the Philippines, the latest successor to the budget fitness band line. Is it a good upgrade? How does it compare to the Mi Band 5?
Xiaomi Mi Band 6 Packaging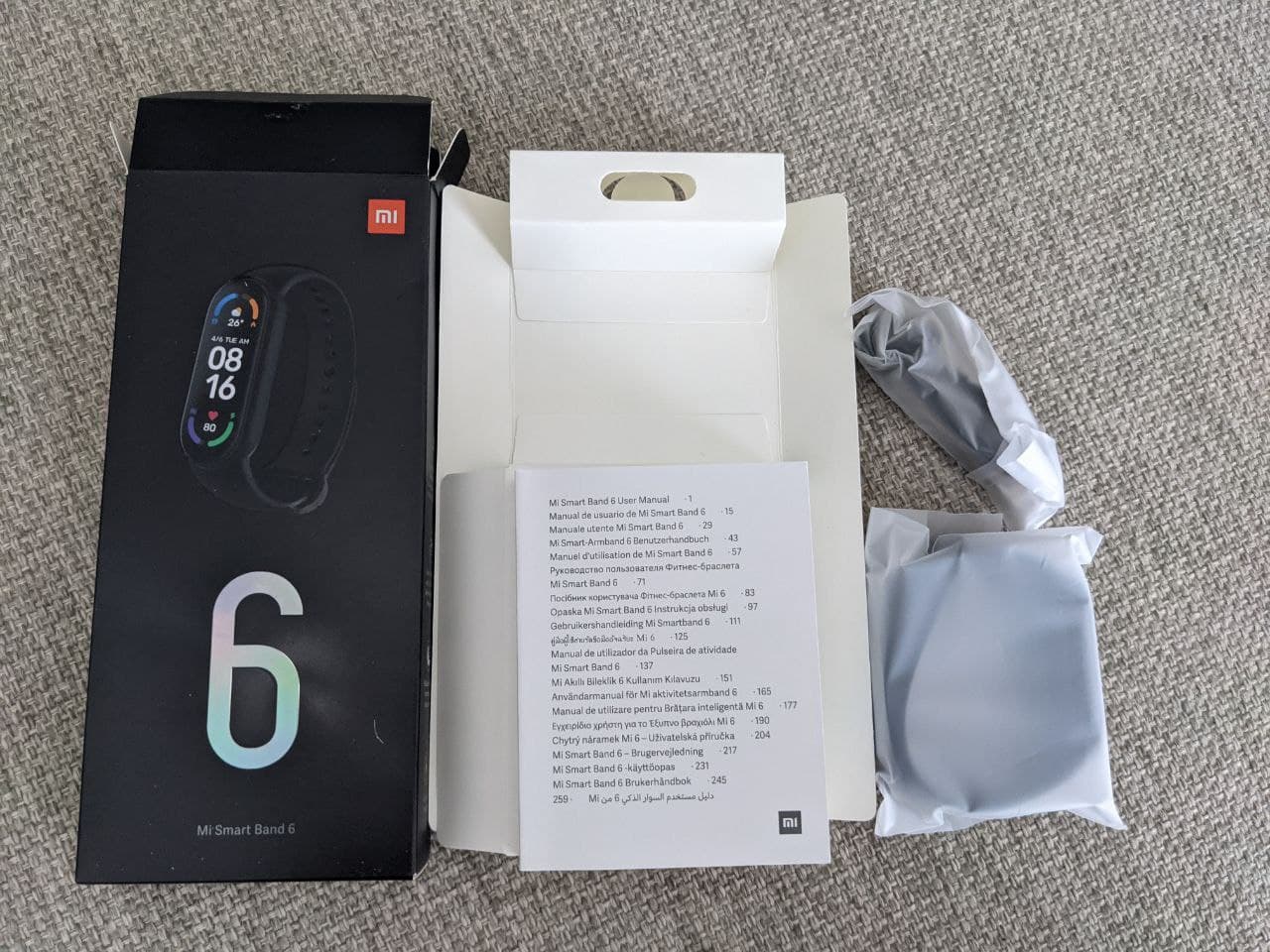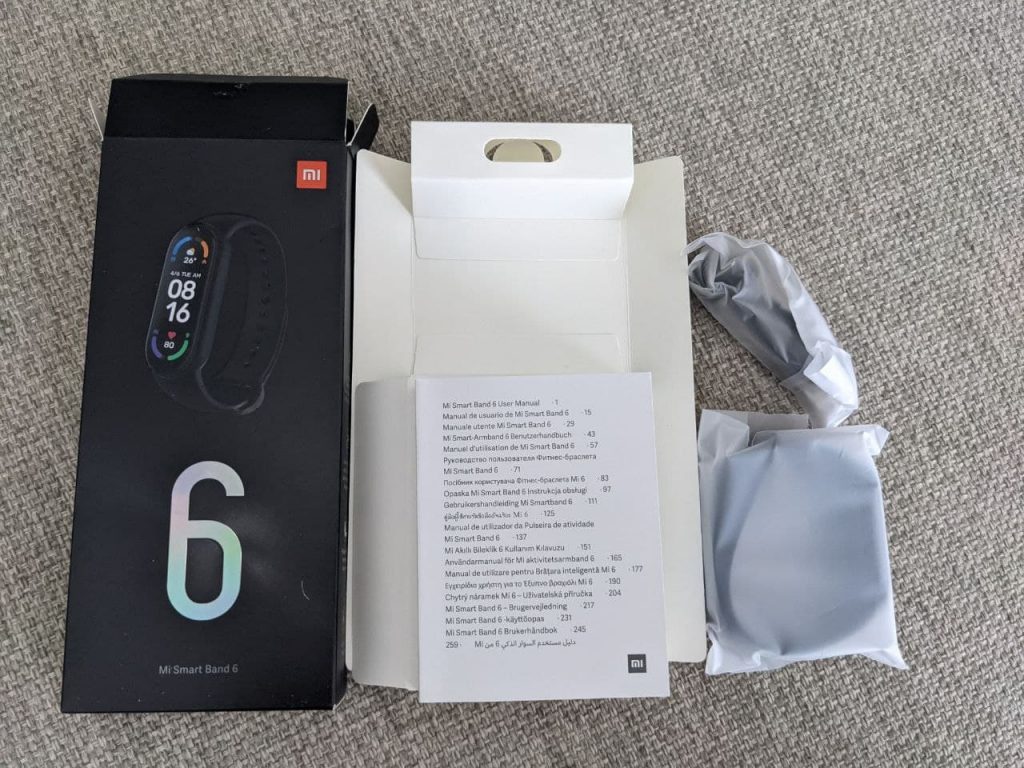 The Mi Band 6 has a larger box this time with a holographic "6" that will surely get your attention. Inside the package you will get:
The Mi Band 6 itself
The magnetic charger
The usual manual
Xiaomi Mi Band 6 Specs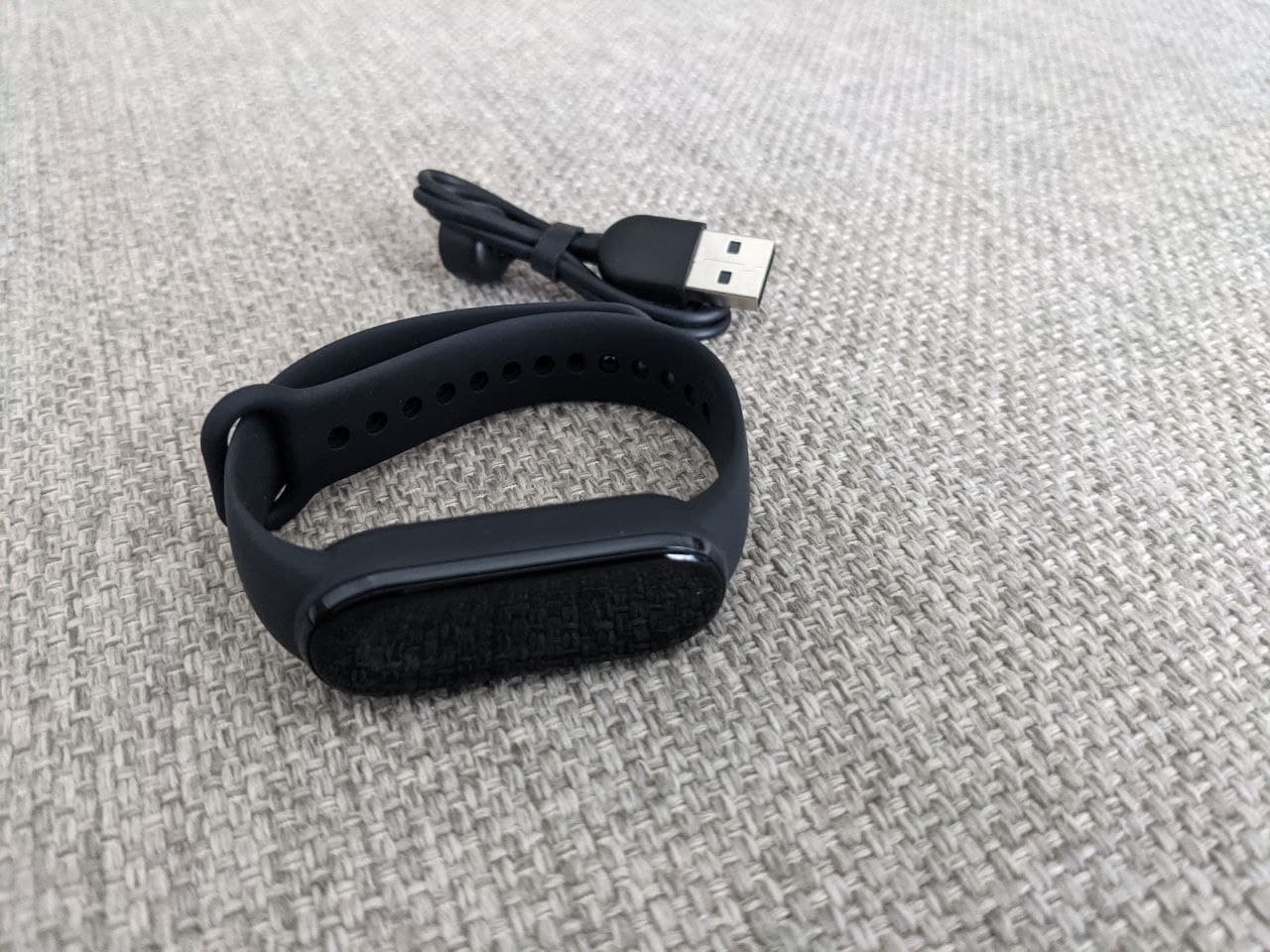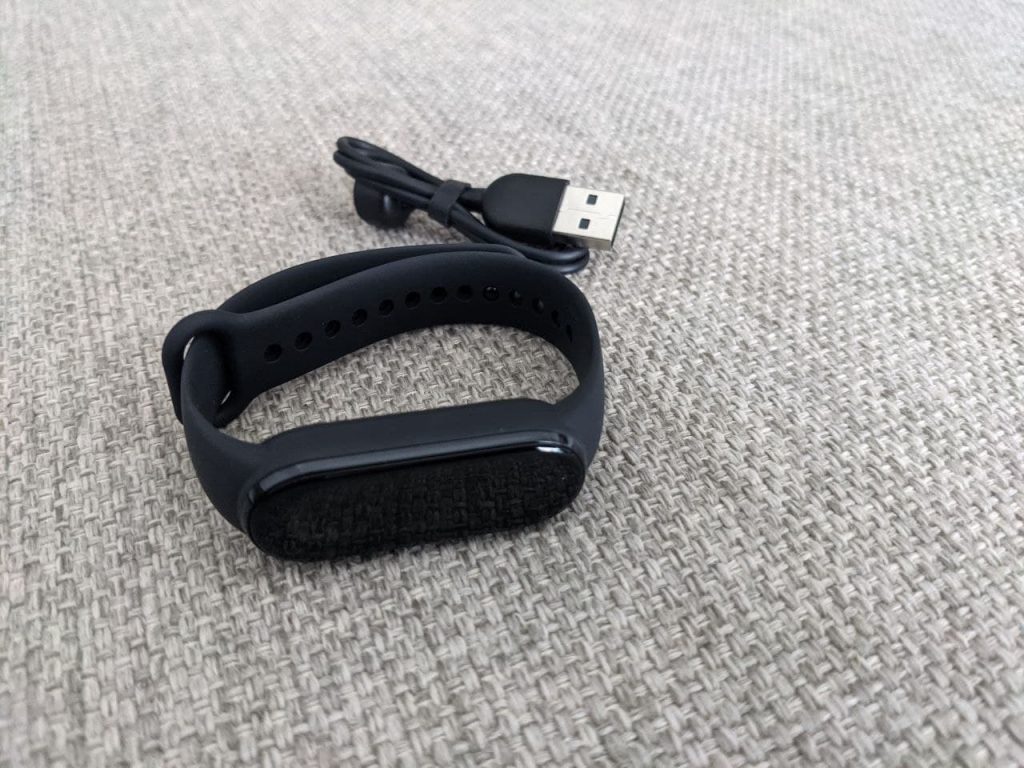 Display
The Mi Band 6 boasts a larger 1.56″ AMOLED display with a resolution of 152*486 pixels, giving it a total of 326 PPI. It can go as birght as 450 nits.
Sensors
The Mi Band 6 uses a 6-axis sensor that Xiaomi claims operating at high-precision. For getting that heartbeat data, it uses a PPG heart rate sensor.
Battery Life
Xiaomi's Mi Band 6 can last up to 14 days under the right settings. It still uses magnetic charging and it takes more or less 2 hours to get it to full battery.
Xiaomi Mi Band 6 New Features
Workout Modes
There are now a total of 30 fitness or workout modes available. Some of them include ice skating, zumba, cricket, street dance, basketball, jump rope, indoor fitness, and more.
Health Features
Sleep data monitoring gets an upgrade as the Mi Band 6 can now get sleep breathing quality through the new SpO22/blood oxygen sensor. It is now part of the usual sleep data score. You can also choose to manually check your SpO2 levels while awake. As of this writing, there is no way to automatically track SpO2 levels throughout the day.
Stress levels can now also be checked during the day. In previous bands, you had to check them manually. That's a welcome addition.
Xiaomi Mi Band 6 vs Xiaomi Mi Band 5 Comparison


Xiaomi Mi Band 5
Display: The Mi Band 5 had a 1.1-inch rectangular display with 126 x 29 pixels.
Sensors: PPG heart rate sensor with 3-axis accelerometer and 3-axis gyroscope
Fitness Modes: Only 11 fitness modes. Not a deal-breaker but it definitely helps to get more options.
Conclusion: If you are saving but are looking to find a budget fitness tracker, the Mi Band 5 is a good start. It is especially useful for tracking running workouts, but not really useful for indoor workouts due to the lack of additional fitness modes.
Xiaomi Mi Band 6
Display: The Mi Band 6 increases the screen estate by a whopping 41.8% to 1.56-inches. One thing that's also noticeable is that the actual display now takes up the whole oval screen. All icons now are bigger.
Sensors: It still has the same censors as the Mi Band 5 but with an addition of the SpO2 sensor which adds more data to sleep scores. Heart Rate accuracy is more or less the same with Mi Band 5.
Fitness Modes: More fitness modes this time by 172% as there are now 30 fitness modes available. Gone are the days of wondering if you can record your ice skating or Zumba session. A new nice addition is seeing your running or walking path after working out.
Conclusion: If you have additional cash and are just starting out with tracking your workouts, Mi Band 6 is also a good choice. There are lots of options and lots of customization options.
Xiaomi Mi Band 6 Performance in the Philippines
I mostly use the Mi Band 6 to track my runs since gyms are closed as of this writing. It still relies on your phone's GPS but that's expected.
The UI actually seems new and I appreciate seeing my running path after ending the session. My only gripe with this is that the text during monitoring your run is a bit large. I'd like it better if there were more data on the screen instead of just seeing 3 data points at a time.
It also feels like the Mi Band 6 can now track sleep quality better, even if we don't include the new SpO2 sensor in the argument. It more accurately gets the REM sleep time and it can now actually know when I wake up for a bit because of the heat in this god-forsaken country the Philippines.
Other new features include the capability to swipe left and right for more options. In Mi Band 5, you could only swipe up and down. There's also now a lock feature on the band wherein you will be prompted to enter your PIN when you take the band off and wear it again. Not sure if this was really needed though.
The larger screen now enables you to read more of your notifications. I had them turned off before on my Mi Band 5 since it just ends up being cut due to the screen size.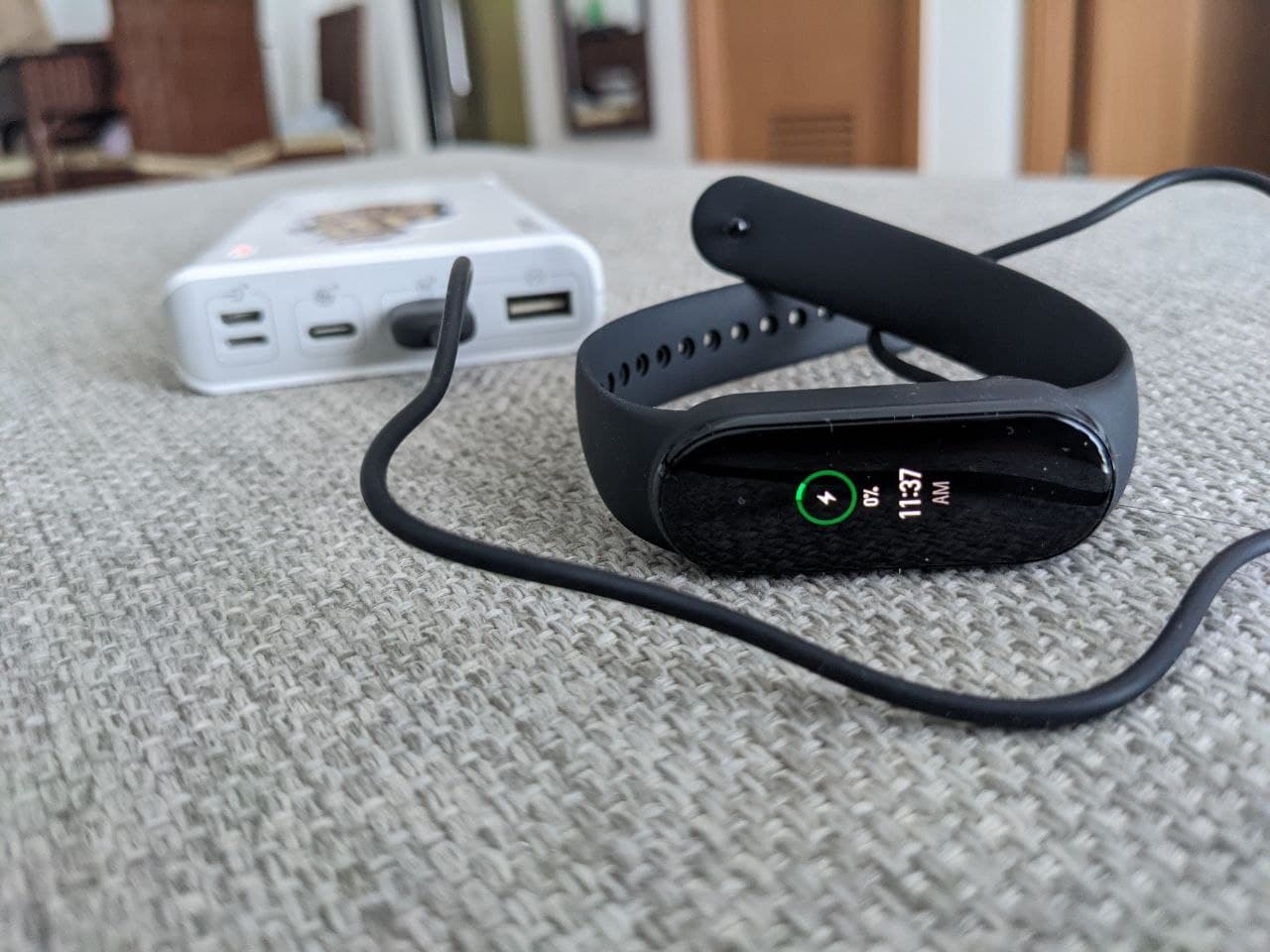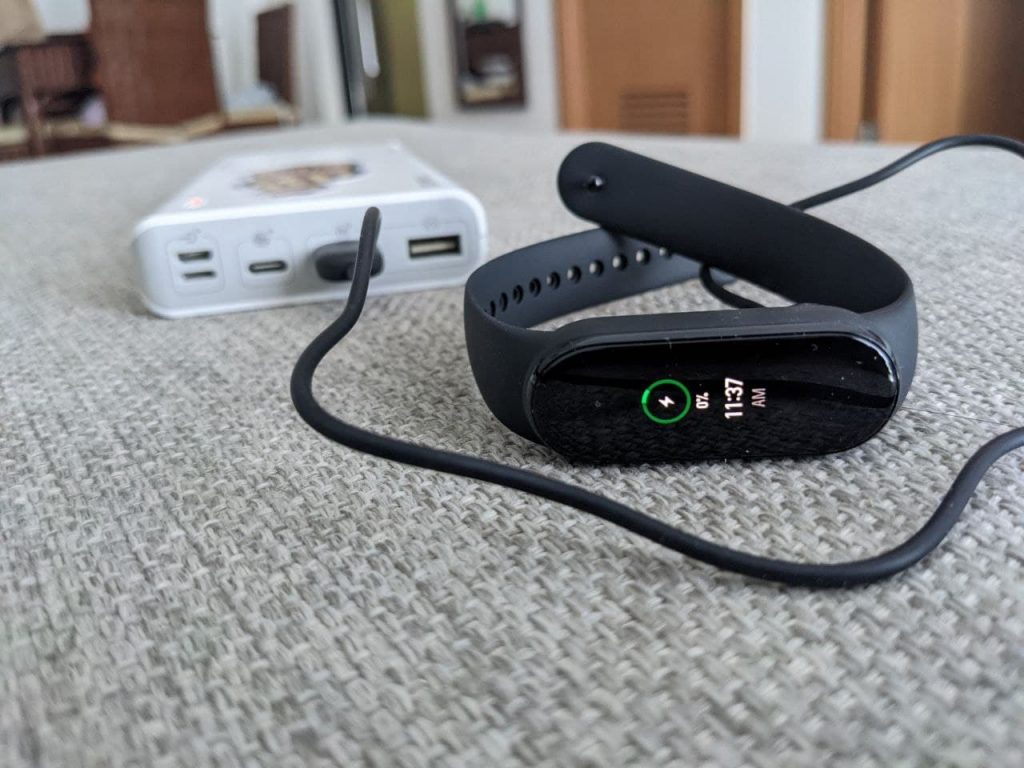 Another feature that I liked is that they stayed with the magnetic charging design. It was so difficult to charge my Mi Band 4 before as the charger would not, most of the time, connect properly.
Xiaomi Mi Band 6 Price and Availability in the Philippines


I got my Mi Band 6 through the Facebook marketplace at PHP 2,200. It's about 500 pesos more than the Mi Band 5. For a larger screen and the new SpO2 sensor, that's not a bad deal.
You can get the Mi Band 6 through official stores as well as in Lazada